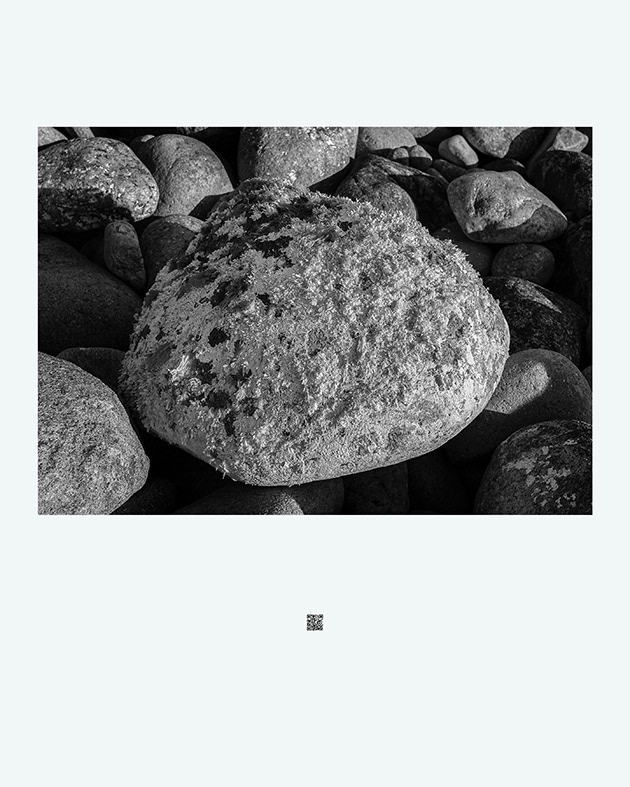 The biggest theme of my photography work is human, and another big theme is nature. The first solo exhibition, "The Family," was a story about humans, and a work based on one of the most necessary things in human life, the house. Korean traditional earthen house was my main subject. This second solo exhibition, "The First Nature_grassland", is a story about nature and tries to express the vitality and wonder of aquatic plants that endure waves and storms. I want to reveal the formative beauty of the water plants, which are reproduced by matching worn stone(mongdol) and seaweed. I reproduced the tough and strong vitality of seaweed, and became an opportunity to find my self.

The title of the exhibition was not seaweed or aquatic plants, but "The First Nature_grassland". Meadow has various meanings. It means that various seaweeds gather to form a sea grassland, and grassland also has a meaning of beginning. Each different meadow creates a new world and has its own meaning. Humans also create their own world and find their own meaning. In order to express the first exhibition about nature, the first exploration of nature was chosen under the title of "The First Nature_grassland".
나의 사진작업의 가장 큰 주제는 인간이고 또 다른 큰 주제는 자연일 것이다

.

첫 개인전인

"

가家가

"

는 인간에 대한 이야기였고 인간이 살아가면서 가장 필요한 것 중의 하나인 집을 소재로 한 작업이었다

.

두 번째 개인전인 이번 전시

"

초원

(

初元

, The first nature)"

은 자연에 대한 이야기이고 파도와 폭풍우를 견디며 살아가는 수초의 생명력과 경이로움을 표현해 보고자 한다

.

몽돌과 해초가 어울려서 재현하는 생명의 조형적 아름다움을 구현하고자 한다

.

해초의 질기고 강인한 생명력을 마주하면서 나의 자아를 찾는 계기가 되기도 하였다

.
​​​​​​​
전시제목을 해초나 수초가 아닌 초원으로 하였다

.

초원은 다양한 의미를 가진다

.

다양한 해초들이 모여서 바다 초원을 이룬다는 의미가 있고 초원은 또 시작의 의미를 가지고 있기도 하다

.

각각 다른 초원은 새로운 세계를 만들고 나름의 의미를 가진다

.

인간도 자신의 세계를 만들고 자신의 나름의 의미를 찾는다

.

자연에 대한 첫 탐구이면서 자연에 대한 첫 전시를 표현하기 위해

"

초원初元

"

이란 제목으로 정하였다

.